One of the rights of passage of no longer being tagged as "young" means you get cheesed off about stuff. Young people expect you not only to be cheesed off about new age stuff, but to actually use the words "cheesed off" because you don't feel relaxed writing "pissed off!"
So imagine how uncomfortable I am about saying that I'm freakin' tired of books that use "fuck" to get cut through on the shelves in bookstores! It makes me ask: Are we that dumb that 'fuck' makes people think they need to read something, no anything, that has 'don't give a fuck' or 'tell 'em to fuck off' or something equally lame and predictable in their book title?
The answer appears to be yes, judging by the number of books in bookshops that have the f-word staring at you in the best sellers' shelves. And while I'm not impressed with the overuse of the f-word in book titles, I must admit one of my favourite business success stories I've ever written did have the word "fuck" in it. But please don't see me as a pathetic scribe who was looking for controversial clickbait.
Some years ago, one of my young journalists at Switzer went to cover Sir Bob Geldoff, who was speaking at a real estate conference in Sydney. The young journo asked the great singer what the best piece of advice he was given was that explains his success. His answer shocked her.
"Oh, fuck off…" After that she was so mortified that she went red, closed down her receptor senses and left the press conference!
The next week in the AFR, a journo recounted the question and Sir Bob's rough reply. He explained how the Boomtown Rat had valued those who had told him to "fuck off" whenever he asked someone to give him a chance or a leg up because they made him more determined to prove them wrong.
My preoccupation with "fuck off" has come as the media has continually bombarded us with everything scary and ruinous about the Coronavirus, which has helped the stock market go excessively negative. Sure, our stock market should be down 15% or so on the likely effects of the virus, but the stimulus measures and rate cuts have been given hardly any value.
The down day on Thursday when our Government has opted for a $17.6 billion stimulus package made me think: "Oh, fuck off!" (OFO).
The dumbness of the Saudis and the Russians playing their oil games at a time like this, shows how out of touch these countries are with the Western world they try to imitate!
And then there is no news outlets showing tables like the following:
Country Death Rates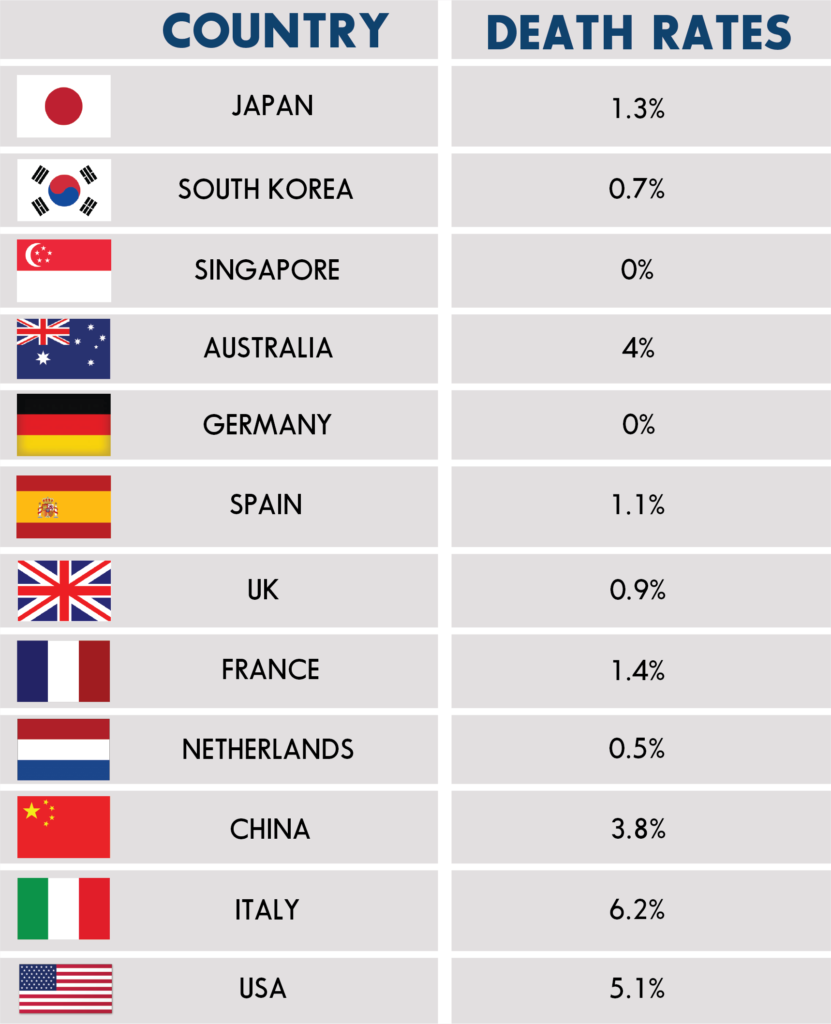 Australia's number of 4% is high because our current number of infections is relatively low.
And if you knew the real infection totals, the death rates would be smaller! This makes me want to say: "OFO!"
When I see this table showing me how scary SARS was compared to COVID-19, I say OFO.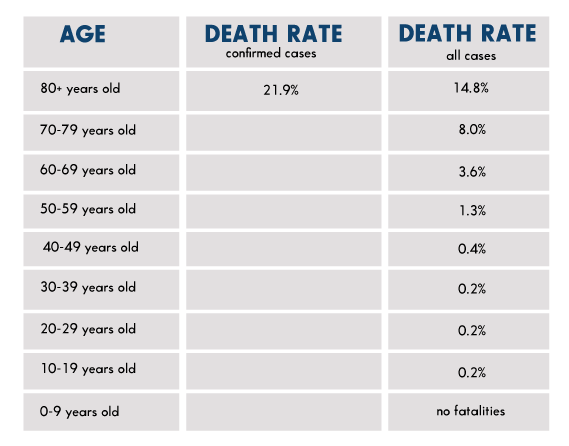 When I had to search to find this information below on who is at risk and to what magnitude, and it is what most normal people don't see, I'm furious and have to scream OFO!
I found this information from CNN really useful and it did not make me think or say OFO:
"If you have an acute case of coronavirus or flu, you will feel so tired, so achy, you'd basically be driven to bed. Everybody would see the difference," said Dr Greg Poland, the Professor of Medicine and Infectious Diseases at the Mayo Clinic and Director of the Mayo Clinic's Vaccine Research Group, says. "Allergies may make you feel tired, but they're not going to cause severe muscle or joint ache."
So if you have a cold and soldiered on, not really wanting to hit the bed with aches and pain, then you've probably got a normal cold/flu and all that worrying about your coronavirus might make you want to scream: "OFO!"
Even these numbers get me close to OFO mode: Worldwide, 118,000 people are reported to be infected and 4,300 have died. But if you put it over the population of the world, it's a small killer. This is really bad for older and unwell people but so is influenza.
This is what health.com and the Centre for Disease Control and Prevention has told us: "Flu season is hitting its stride right now in the US. So far, the CDC has estimated (based on weekly influenza surveillance data) that at least 12,000 people have died from influenza between Oct. 1, 2019 through Feb. 1, 2020, and the number of deaths may be as high as 30,000.
The CDC also estimates that up to 31 million Americans have caught the flu this season, with 210,000 to 370,000 flu sufferers hospitalised because of the virus.
Now this information makes me think: "Thank God for the truth!" But then I have to ask: "Why don't we tell this to everyone?"
What's wrong with the media? What's wrong with our leaders? And then I have to go back to OFO!
Hey, maybe there is a "f'ing" book in this.