1. The Morrison government will announce today a $1.5 billion wage subsidy for 100,000 apprentices in the vocational education sector and another $500 million to train and reskill 340,000 school leavers and unemployed Australians.
2. The University of New South Wales will lay off 493 staff, drop 25% of management and reduce the number of faculties from 8 to 6, due to COVID-19 impacts.
3. Joe Biden, Jeff Bezos, Elon Musk, Barack Obama, Bill Gates, Mike Bloomberg, Warren Buffet, Kanye West, Kim Kardashian and corporate accounts for Uber and Apple all had their Twitter accounts hacked on Wednesday offering fake bitcoin deals .
4. US market-based inflation expectations have nearly recovered from the pandemic-led decline.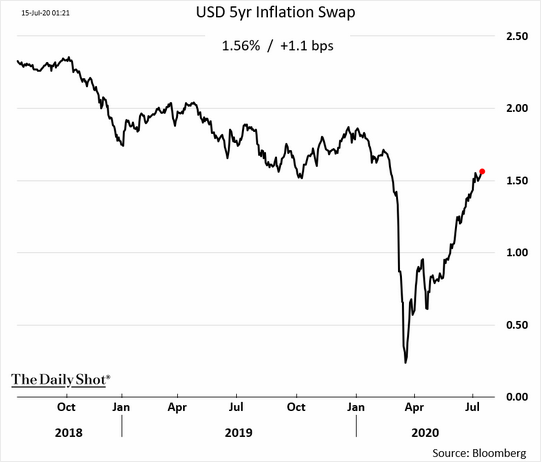 5. The ASX is tipped to rise today as the Dow closed up 0.85% to 26,870.10. The S&P 500 was up 0.91% at 3,226.56 and the Nasdaq was up 0.59% to 10,550.49.
Click here to subscribe to the Switzer TV channel on YouTube and keep up to date with all of our shows.