As a young man, I must have had an insight into what I would turn out to be when I was overseas by myself for a time and went shopping in London for some books. It was the late 1970s with the dollar over US $1.30 so I bought a car we'd later use to travel through the UK and Europe, while waiting for Maureen to fly over and meet me. Then I went after some 'light' reading.
One book was Bertrand Russell's My Philosophical Development. I'd gone for that as Russell was seen as one of the smartest guys ever. His critics didn't necessarily agree but his fans (and Bertrand himself!) were pretty well convinced about the proposition.
This was the best-intentioned book purchase for someone who'd graduated in Commerce (at the University of New South Wales) and who'd gone on to complete a Masters there. As someone who'd dedicated most of his life to sport (which most Australian men were committed to), something inside me whispered "you might need to know some more 'stuff'!"
I confess I was a sports tragic but I think there's been a pay-off. I was swimming captain at my Alma Mater, Waverley College. I was a first-grade water polo player. I played rugby for my school and rugby league for Eastern Suburbs Roosters before City Ford took them over. And as a lifesaver at North Bondi, I was part of the four-person team who won the Sydney Metropolitan Championships teams surf race sometime in the early 70s.
My favourite writers were colourful and great cricketers. Oh, yes, I forgot to add I was opening bowler and batsman and captain of my under 14s team — but by age 15 I had to choose between the cricket and swimming and the later at Bondi won!
The writers I followed were Fearless Syd Barnes (one of Australia's best batsmen) who wrote in the afternoon Sun newspaper. And in the morning Bill Tiger O'Reilly (one of our best spinners before Shane Warne) was a great chronicler of cricket in the SMH.
I recall him tagging Kerry Packer's 'one day' cricket innovation, with players in colourful clobber, as "the pyjama game". And while cricket was his forte, Tiger would go anywhere with his commentary. I can never forget him calling schools "public education factories."
Clearly, I needed other influences and my book shopping in London was my best effort to add balance to what you'd have to agree was a little heavily lopsided.
The problem was Bertrand was way too smart for me. But he did surprisingly point out to me that being exceptional at maths really helped him understand his philosophical development! I reckon that would surprise a lot of you.
My maths was good enough to lecture Economics at UNSW later in life, but Bertrand and his mathematical mates were in a different class.
Luckily, the other book I bought was simply entitled What am I Living For? This book clearly showed I was "on the road to find out", as Cat Stevens (a much easier philosopher to understand) once sung.
One of the most surprising aspects of that purchase was the picture of the author on the back cover. I must confess I'd forgotten his name but never his photograph!
This was a guy probably in his 70s, with a military-looking moustache and a herringbone jacket you'd expect a country GP to wear. And he didn't look like the kind of guy I would've expected to relate to in those days.
Despite that, I bought the book and while writing this article, I forced the "finder" function on my mental hard disk to recall the author's name. My grey matter suggested "Osborne?"
So in the age of Google, my recall was confirmed as "not bad", as I saw that the book still exists. And the writer's name was Arthur W. Osborn!
I read that book and Arthur was understandable. Arguably he was the first of many mentors who had an influence on me. Interestingly, this old-fashioned guy told me about an Indian spiritualist called Ramana Maharshi, who I'd totally forgotten about. Clearly, the messages old Arthur conveyed to me and how he communicated left an indelible mark on me, even if the messenger and the exact message was forgotten.
One of the impacts of my unusual brush with philosophy was that I realised that a lot of really beneficial stuff is buried under the intelligence of the weighty-minded geniuses who tell us all about the mysteries of life.
In a way, my calling to explain the weird and wacky world of money, economics and wealth building could well be influenced by old Arthur. He was a conduit through which I learnt 'stuff' and he probably planted a seed that grew into who I am and what I do today.
So what else might I have gained from this brush with philosophy and the road that followed, that you could share with your kids or grandchildren? Let me list them:
Look for legends and mentors who can show you 'stuff' that can give you an edge in business, education, sport and life. You can access these people via reading and this is the secret weapon of the successful.
Be objective about your strengths and weaknesses. Play to those strengths and make your weaknesses irrelevant, either by self-improvement or getting other people to help you.
Hang out with good people who are guided by fairness.
Don't be afraid of criticism and feedback — it's the basis of progress.
Set big goals but don't be disappointed if you don't kick them. Simply, try, try again and work out why you're succeeding. Seek help/guidance.
Write down your goals, see them daily and don't let dream-takers discourage you.
In life, as in business, work out what you want, determine the price and pay the price.
And finally, I can accept it that you think success brings happiness but I like the views of a Harvard expert on happiness.
His name is Shawn Achor, who wrote a book called The Happiness Advantage. His best revelation is that it might be smarter to work on happiness first and then he says the chances of success escalate, rather than the other way around!
His seven takeaways are:
Focus on the positives.
Happiness comes before success.
Turn negatives into positives. 
Take control and keep control. 
Willpower is not enough.
Social support is mandatory.
Happiness spreads happiness.
I hope that helps you if you want to give your kids some guidance for their potential happiness ahead!
By the way, here's the book, still on Amazon and World of Books!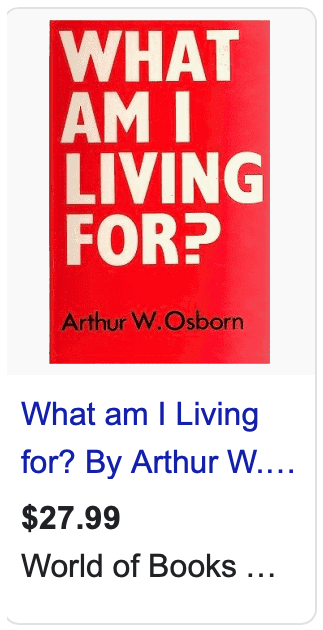 Maybe I need to read it again, but I know I'm still not ready for Bertrand Russell's philosophical development. That's self-knowledge that comes from the wisdom of time!