I have to salute two great Australian women who passed away this week. The first is Helen Reddy, insufficiently exalted in our own country, and a 95-year old friend of mine called Hilda.
Both were absolute heroes and great role models for any aspirational Australians — both young and old.
Helen Reddy was primarily known for her enduring song I Am Woman, which effectively became an anthem for the women of the world. The popularity of the song showed how significant the arts can be in moving a population to think differently and to actually take action.
The movie I Am Woman on Stan reminds us of how many great and successful songs she released, and the forgotten fact that she had her own TV show in God damn America, for Pete's sake! That's huge. Somehow her achievements have been unheralded in the popular media.
Work that one out, if you can!
For the record, here are the songs that went no.1 on the American Billboard chart:
I Am Woman
Delta Dawn
Leave Me Alone (Ruby Red Dress)
Other hits included:
I Don't Know How to Love Him
Angie Baby
You and Me Against the World
I Can't Say Goodbye to You.
The movie on Stan also reminds us of what she achieved and how she should be remembered as one of our greatest exports!
The New York Times did a nice piece on this Aussie champion and I love the fact that when she got tired of doing Vegas, as many greats of the entertainment world do, she pivoted into something worthwhile.
When Ms. Reddy retired in 2002, she meant business: "She went back to school, got a degree in clinical hypnotherapy and practiced as a therapist and motivational speaker," the NYT revealed. "In 2012, after a public appearance at her half-sister's birthday party [the once locally-famous Toni Lamond], she announced a show business comeback and made several concert appearances in the United States before retiring again".
This week I heard an ABC interview of Helen Reddy when she returned to Oz at the height of her success. Asked what advice she'd give to aspirational Australians, she told them to "Get out of Australia" to be really challenged and second, "Never listen to the people who keep telling you that you'll never make it".
And this brings me to Hilda, who I met about 15 years ago when she came to my financial planning business looking for help. She was no expert on money. Hilda told me her financial planner (who inexplicably was based in Yass or Young in country NSW) had consistently made her returns of 2% (at the time, term deposits were at least 5% so that worried me straight away!) and he was also charging her about $20,000 a year for his fees and still had her in a life insurance product, despite Hilda being in her 70s!
Hilda lived in inner-city Sydney and had a daughter she adored. Like many women of the post-war years, she had a fella who did a runner, leaving his two girls to fend for themselves.
And fend Hilda did.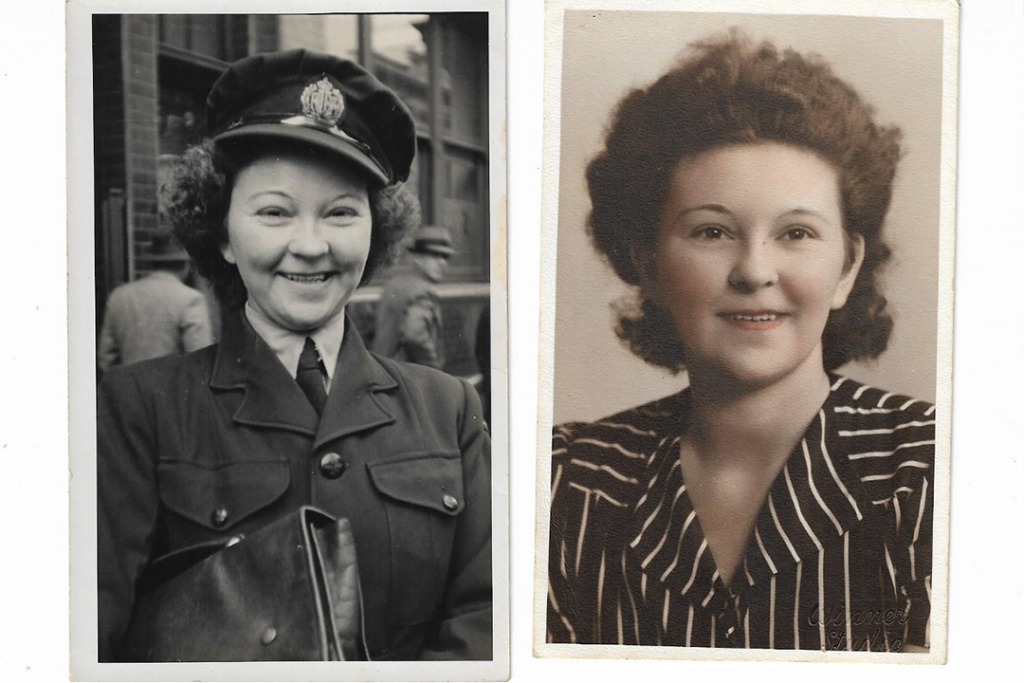 She worked for decades as a bus conductor, had another job working at Greater Union cinemas and another one working for a parking station. I've always remembered that she told me she had three jobs!
What an inspiration this woman was. When I asked her why she worked so hard, she said: "I needed the money because I had my daughter to raise and women weren't paid like men."
But there was no whinging. That wasn't Hilda's style. She reminded me of a famous hardman Pommie rugby league player, Vince Karalius, who was also known as "the Wild Bull of the Pampas". He played as a loose forward and was part of the Great Britain squad, which won the 1960 World Cup.
A mate of mine who has a great recall for sporting trivia, claims Vince once explained his approach to football as: "You give a bit. You take a bit and you don't grumble."
It was the kind of attitude that drove people like Vince and Hilda, who lived through the Great Depression and a world war. They just learnt to cope and achieve. And happily, not all these people come a cropper forever.
Vince became a legend of his game and Hilda earned herself one of the greatest assets any person could end up with — the love and respect of everyone who had the luck to meet her.
And lady luck didn't desert Hilda. Her hard work and sacrifice, which meant her daughter went to a prestigious school in the Eastern Suburbs of Sydney, also saw her put her pennies into property in a suburb that was not popular in the 1960s called Paddington!
And because she wasn't flushed with funds, she bought in a busy street but bricks and mortar tend to be so valuable no matter where you buy, particularly in these suburbs.
Later in life as she owned two properties that she'd worked so hard to buy (these were once seen as penny dreadfuls), she might have been lumped into a despised groups of older Australians, who'd lived too long and now were occupying homes that should be made available to younger Australians.
She eventually sold one of her homes, which meant she wasn't able to get the pension but she had no real super to talk about because she was too old to benefit from compulsory super that came to us in 1992. So Hilda had too much money for the pension and therefore paid the full tax rate. But I never heard her complain once.
My business simply helped her get what she was entitled to and assisted her get better returns than her old planner in Yass.
Hilda was too good a person and too good an Aussie for anyone to ever be annoyed that she lived too long and that she got lucky with her investment in property. There are a lot of older Australians who are unheralded heroes and when you reflect upon their lives and how they were for most of their lives (i.e. givers, not takers), it makes you proud and it makes you feel lucky to have known people like Hilda.
Helen Reddy deserved a lot more attention and respect from Australians but so do the many Hildas of this country, who have "given a bit and have taken a bit and they haven't grumbled."
Helen Reddy sang about women roaring and Hilda, who was diminutive in physical stature, roared her way through life because of her gutsy attitude.
Helen and my friend Hilda — rest in peace.