Dr Phil Lowe, head honcho at the Reserve Bank, will go down in Australia's economic history as a genius or a dope. Personally, I like the man. He's smart but he's made three big calls, which could deliver him the dunce hat! Making heroic forecasts can do that.
Dr Phil has predicted the first cash rate of interest rise will be 2024. The money market thinks it will happen mid-2022, while the CBA says November next year. Meanwhile, a lot of economists think early 2023. Phil is out on a limb with that call.
The Dr's second one was a couple of years ago when he said he was comfortable with the house price increases with interest rates so low. He's adopted a steely approach to interest rates, undoubtedly arguing that getting the economy to grow fast via historically low interest rates is more important than house prices rising like there's no tomorrow.
In a sense, he's saying first home buyers and those who don't have a home but would like one, are less important than stopping unemployment going to 7% plus, businesses going bankrupt, the governments of Australia repairing their Covid-created budget deficits and looking after both consumer and business confidence.
That's a correct call and he's lucky that APRA has come along and told banks to make lending harder, which is bound to slow down the crazy house price spikes, gradually.
His third and latest call is controversial but understandable for a central banker. It has him telling us that cryptocurrency is a fad, which puts him onside with the intelligent people out there who do not understand this new age currency trend. However, he could end up being a modern-day Canute, who unwisely thinks he can push against the incoming tide of Bitcoin, Ethereum and so on.
To be accurate, Dr Phil hasn't bagged the future of cryptocurrency but anything his team comes out with has to get the OK from the boss — monetary policy for Australia is that important!
The SMH's Shane Wright reports that the RBA's head of payments policy, Tony Richards, has told the Australian Corporate Treasury Association that the demand for cryptocurrencies and their value will go into reverse. "Tony Richards, said households were likely to start heeding concerns from regulators about the 'fad' that surrounds many cryptocurrencies," Wright notes. "He also took aim at surveys purporting to show high rates of ownership of crypto assets among Australians, labelling them 'implausible'."
These charts show how popular Bitcoin and Ethereum have become:
Ethereum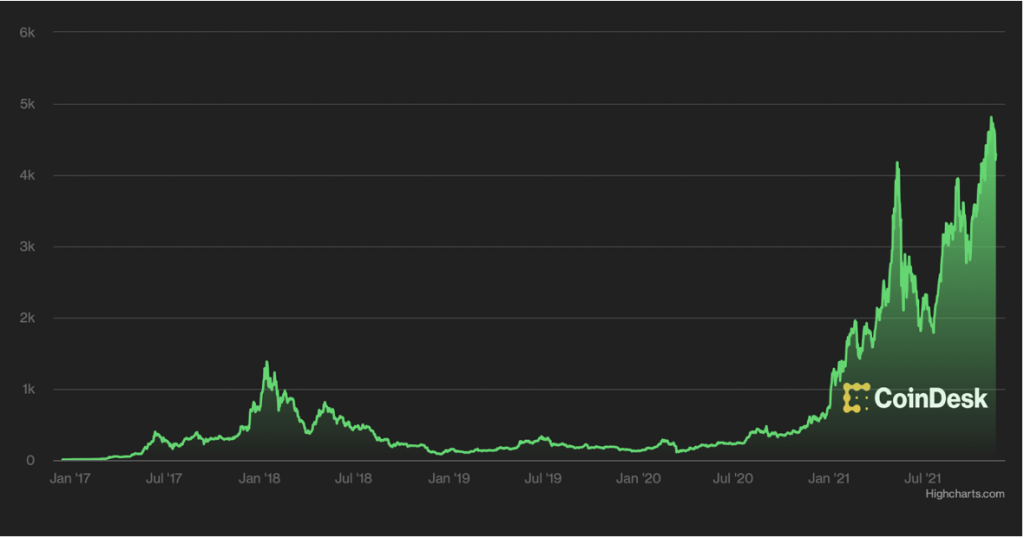 Bitcoin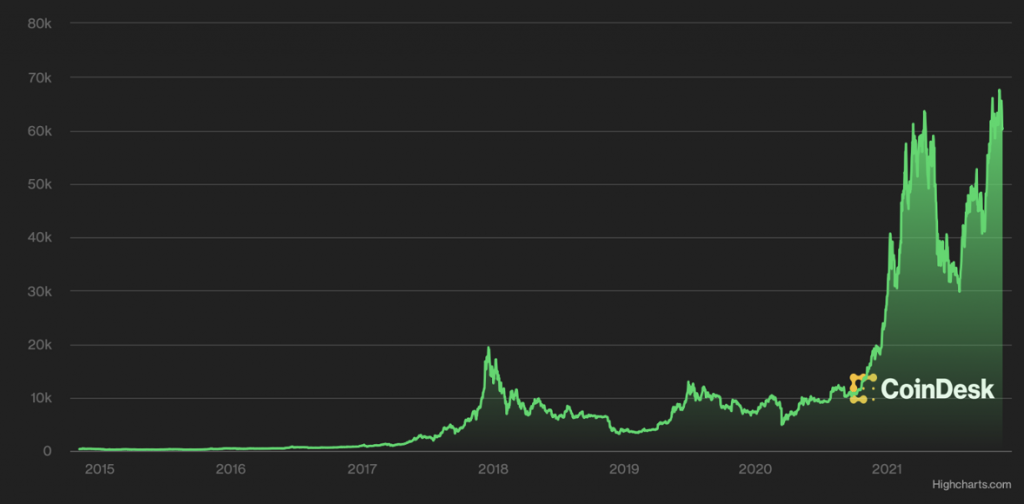 What these charts tell me is that both these cryptocurrencies have become increasingly popular and given their steep rises, they'll have pullbacks, but I suspect there will be buyers forever for these new-age currencies favoured by tech-types, young traders and pure speculators.
I agree that these cryptocurrencies are prone to sell-offs and could be hit by a stock market correction or crash, the introduction of central bank regulation and in the case of China — bans!
As an investment, these cryptocurrencies are too volatile for my liking but a lot of reputable, higher risk fund managers are saying having a 1% or 2% exposure to cryptocurrencies isn't too out there.
"I think there are plausible scenarios where a range of factors could come together to significantly challenge the current fervour for cryptocurrencies so that the current speculative demand could begin to reverse and much of the price increases of recent years could be unwound," Richards said.
He's right, but how low will their prices go? And will they bounce back over time and go higher? It's anyone's guess, but a lot of smart people think they will go higher.
Interestingly, Richards implies the Greens of the world should be leaning against cryptocurrencies and pointed out that "the energy consumption by the supercomputers used to create Bitcoin and Ethereum was equivalent to that of the world's 13th largest economy. Bitcoin alone uses the same amount of energy as Thailand". (SMH)
He also thinks the ATO and other tax agencies might put their foot down and ask for more visibility with these new age money-making currencies/investments.
And he doesn't believe claims that up to 20% of the Australian population hold cryptocurrencies and neither do I unless our super funds have been going long crypto and haven't been telling us!
What could threaten current popular cryptocurrencies could be Central Bank Digital Currencies (CBDCs). These are cryptocurrencies that attempt to peg their market value to some external reference, such as the US dollar or Euro.
Cryptocurrencies are probably here forever but their value will always be less certain. If you want to play crypto, you are punting, please remember that.
Will I buy Bitcoin or Ethereum? After a stock market crash, I would, but I will tell you if and when I do. But it wouldn't be an investment — it's simply speculation.
Given what I think lies ahead for cryptocurrencies, there will be times when Dr Phil and his RBA team will look like geniuses. Other times they will wear dunces hats!
By the way, in March this year, I wrote a piece about Tesla with its share price at $621 after being at $900. I said I wasn't sure if I wanted to buy in at that price but that I wanted to be a buyer. It fell to $580 and since has hit as high as $1,222! It's now at $1,096. I hope my readers got in below $600 but stocks like Tesla and crazy things like Bitcoin, are mainly for gamblers, not investors as Warren Buffett might advise; you're a greedy buyer when others are fearful.