Facebook has declared war on Australia after the Morrison Government thought it only fair that one of the richest companies in the world actually paid for content that's created by others! News reports say the company will switch off the news content on Facebook and this shabby treatment of its customers says maybe we should rename the operation Fakebook and let them stick to inferior news and information!
As consumers, we align ourselves to companies and products because we feel comfortable about them. But for Facebook lovers (and I must admit I'm not one), this mob looks like a team of 'fake' friends.
That said, the leadership of Facebook has always had big question marks over it. Even its origin has had accusations that its founder used the work of others to launch his initial business.
And then as Wikipedia tells us, there was the Facebook–Cambridge Analytica data scandal, which "concerned the obtaining of the personal data of millions of Facebook users without their consent by British consulting firm CambridgeAnalytica, predominantly to be used for political advertising."
This saw the company's Mark Zuckerberg hauled before a US Senate hearing to address
"the revelation that Cambridge Analytica, a political consulting firm linked to the Trump campaign, harvested the data of an estimated 87 million Facebook users to psychologically profile voters during the 2016 election." (www.nytimes.com )
Fakebook really has form, and this gets back to its leaders.
Over the past week I've seen the bi-products of extremes in leadership being "danned", which is my take on Premier Dan Andrews damning me into lockdown for five days for unwisely going to Melbourne last week! This "danning" happened when he decided a few cases of Coronavirus in Melbourne meant he had to close down the entire state of Victoria.
This act of excessive reaction closed down both consumer and business hopes to enjoy a weekend featuring Valentine's Day and Chinese New Year. And while fun certainly isn't as important as preserving lives and beating the Coronavirus and its many strains, NSW's leader Gladys Berejicklian has shown that you don't have to use a sledgehammer to crack open a walnut.
Andrews might be well intentioned but like Zuckerberg he's too single-minded and out of touch with what his followers really want.
Back to Dan later. Let's focus on Facebook.
This questionable act of leadership contrasts with the news that Google will be paying for other's work/content that they've been using to make huge profits. That's a big win for Treasurer Josh Frydenberg and the PM and contrasts starkly with what Dan has been doing down south.
Of course, that's not to say the Morrison Government gets all of its leadership right, as the handling of the staffer rape allegations suggests. Whatever the ultimate findings end up being with this tragedy for a young woman, the leadership failings will be underlined. It also underlines how important leadership is.
Successful leadership has serious economic implications because it affects confidence. You can see how this precious ingredient for economic activity in these economic activity tracker charts below.
Chart 1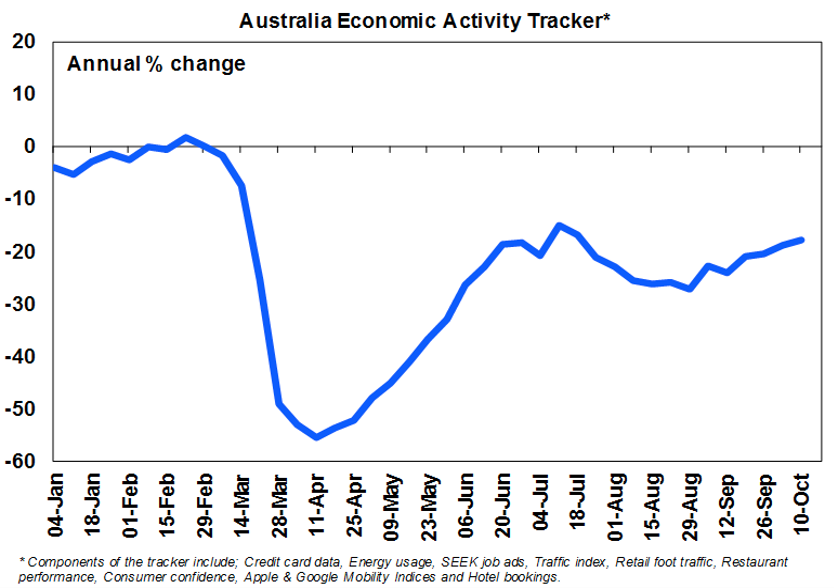 Chart 2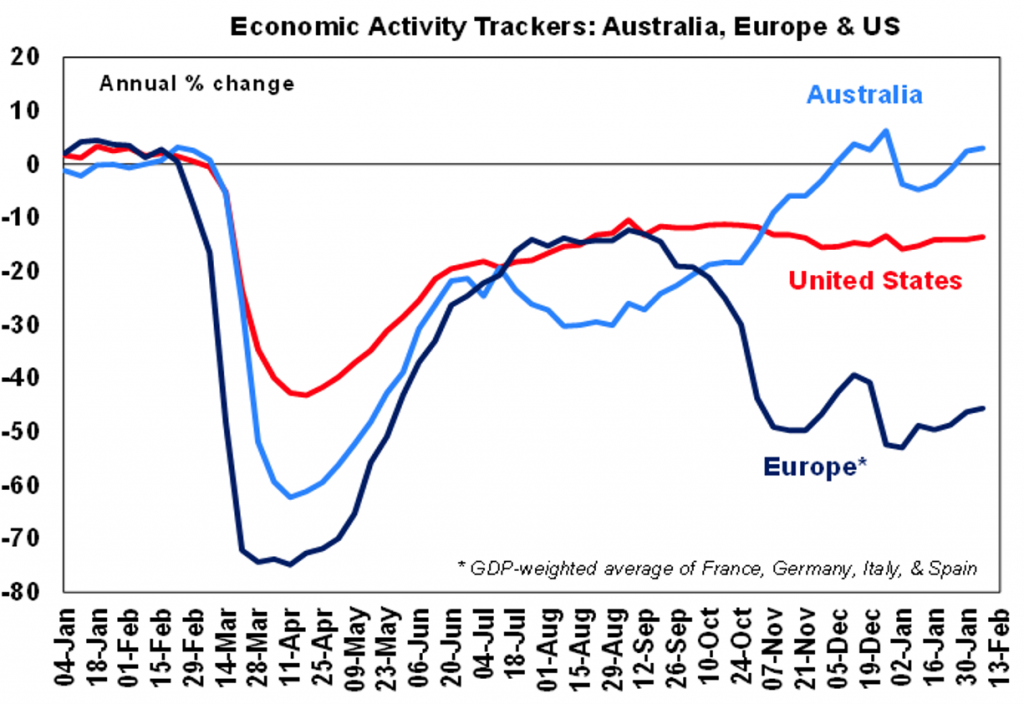 Chart 1 shows how Australia was on track for a near perfect V-shaped economic recovery, until Victoria went into a second lockdown.
Happily, chart 2 shows how our Victorian cousins eventually beat the virus and Australia's economic recovery is miles better than most countries, as the next chart shows.
My knowledge of how lockdowns hurt economies and stock prices made me shudder on Friday when Dan "danned" me and all others in Victoria with his five-day lockdown, which he suggested could be longer.
As a leader, Dan needs to change his game. He plays the boogie man leader, who'll punish you if he has to but that's such old school. On Monday when the infections were small, he kept telling us that the lockdown could be extended when businesses and workers without work needed to hear that "you Victorians were doing so well and if you keep it up, the lockdown ends on Wednesday."
Back to Facebook, and Google is showing up the former. Treasurer Frydenberg called this deal with Google an "historic moment and a world first". While politicians can gild the lily, in this case Josh is on the money.
Because the Morrison Government took on the likes of Google and others, it has resulted in these digital giants entering into negotiations and agreements with Australian news media businesses for original content.
Nine Entertainment, which owns the Nine Network, Fairfax newspapers and radio stations such as 2GB, 3AW, 4BC and 6PR, will be paid over $30 million in cash annually by Google for five years for the use of its content.
As I said, this is a world first and other governments will be using this to pressure Google and other digital giants to pay up for content they use.
That's why Facebook is punishing its followers by threatening to block news content. Sure, both Google and Facebook will see their share prices fall if other governments follow Australia's lead. However, their share prices are high partly because they've been enjoying a "free" ride from using the work of others without payment.
The reputations of Google's leaders and therefore the company's brand have been elevated by their decision to pay, while Facebook's leadership team and brand is on the slide.
The interesting question is whether Dan Andrews will take this episode of the third Victorian lockdown and learn to lift his leadership. Victorians would like him to. So would the rest of the country. Great leaders listen to their followers and are big on self improvement. Maybe that's why there aren't as much great leaders as we would like!