Wall Street took the Coronavirus much more seriously overnight as the first person-to-person infection case was pinpointed in the USA. Adding to the negativity was the revelation that US economic growth for 2019 was the worst in three years.
The final figure for US growth was 2.1%, which came in at what experts had tipped. And considering the year was dominated by the demand-hurting trade war between the US and China, which had wider negative economic ramifications on other economies, that was not a bad result.
Remember our economy is only growing at 1.7% and both the US and Australia are expected to grow faster in 2020, provided the Coronavirus doesn't end up being a 'black swan'!
For those not up with how black swans are relevant to financial markets and economics, recall the impact of 'NINJA' loans in the US. NINJA loans were mortgages granted to people who had no income, no job or assets. These loans from US lenders found their way into parcels of loans that were supposed to be AAA or safe loans, which effectively made these 'safe' loans very dodgy and toxic.
That was an unexpected event. The ratings agencies hadn't rated these parcels of loans properly and the reason might have been because they were paid not to see how bad these loans were and how they affected the quality of these parcels of loans. This was unexpected as well.
This led to serious distrust about the safety of lots of banks and other lenders, which led to a credit crunch and the likelihood of a recession. And the Global Financial Crisis was born. The causes were unexpected or black swan events that sapped confidence out of the global economic system.
The only way the Coronavirus could do the same is if we and financial markets are underestimating how serious this infectious outbreak will be. We are guessing. And if we guess wrong by vastly underestimating the ultimate personal and then economic effects of the virus, then this could be a black swan that KO's the global economy.
Overnight, the World Health Organisation ramped up its global warning about the Coronavirus, and in early trade the Dow Jones Index was down over 200 points but it then snuck into positive territory. Wall Street is currently betting that the virus will be contained and the economic damage will also be contained but this is a gamble. And if the form done by investing experts is all wrong, we could see a serious sell off of stocks.
Most markets are at all-time highs so there's often a tendency for profit-takers to do exactly that, that is, sell their winning stocks to lock in their profits.
Overnight we learnt many Chinese companies have put stoppages in place to restrict the chances of the virus spreading within their workforces. But this could ultimately slow down Chinese economic growth, just as it was showing signs of improvement!
As the world's second biggest economy and more important to world growth than any other country because it's growing at 6%, while the US is growing at 2.1%, the global economy needs this virus like it needs a hole in the head!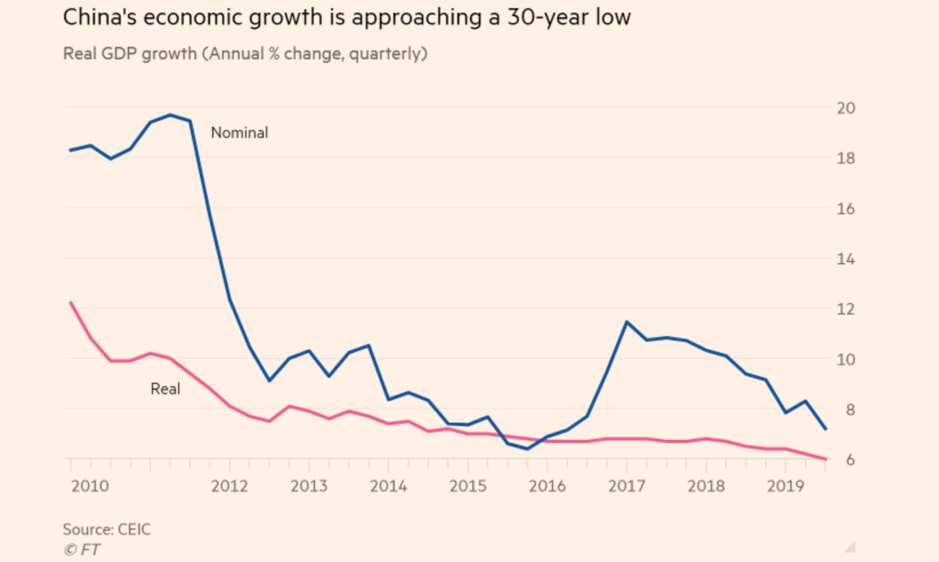 I'm still gambling that modern medicine, a more affluent China compared to 2003 (when SARS was mismanaged) and a better equipped Beijing, will all work to prevent a black swan sailing into financial markets. But as I said earlier: "This is a gamble!"
By the way, the irrepressible Americans are still gambling that the virus won't be a stock market killer with the Dow Jones ending up 124 points. God bless America!