FAANG is the acronym for five giant technology and tech-enabled companies used globally by hundreds of millions of consumers, companies that have enormous influence over our daily lives. Facebook, Apple, Amazon, Netflix and Google (the latter's parent company is called Alphabet).
Take a look at their share price graphs for the last 12 months.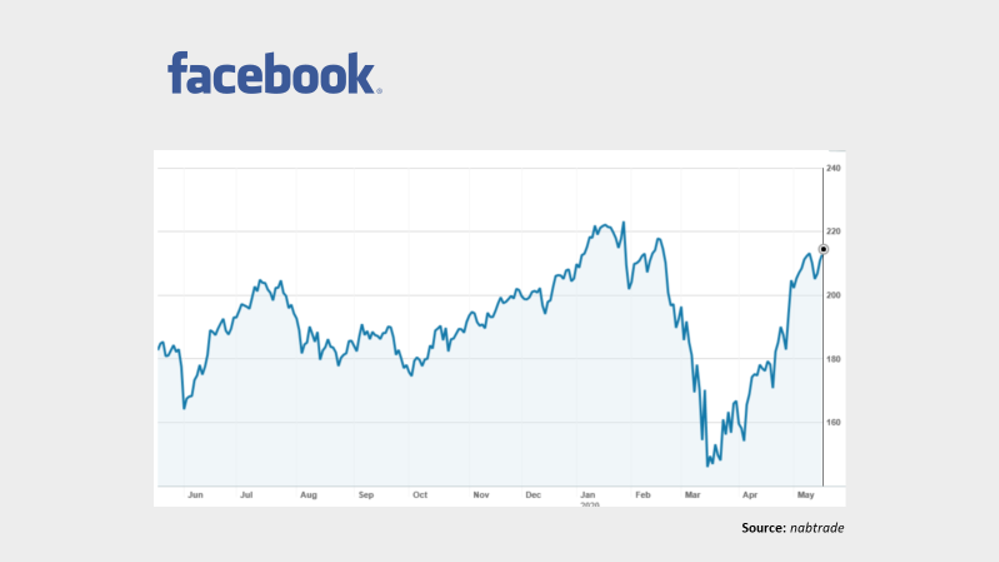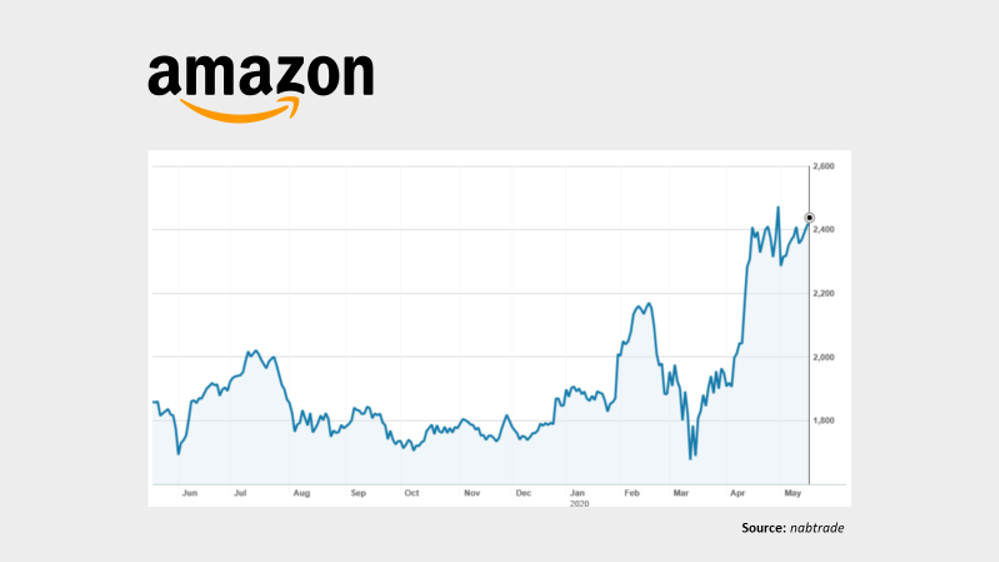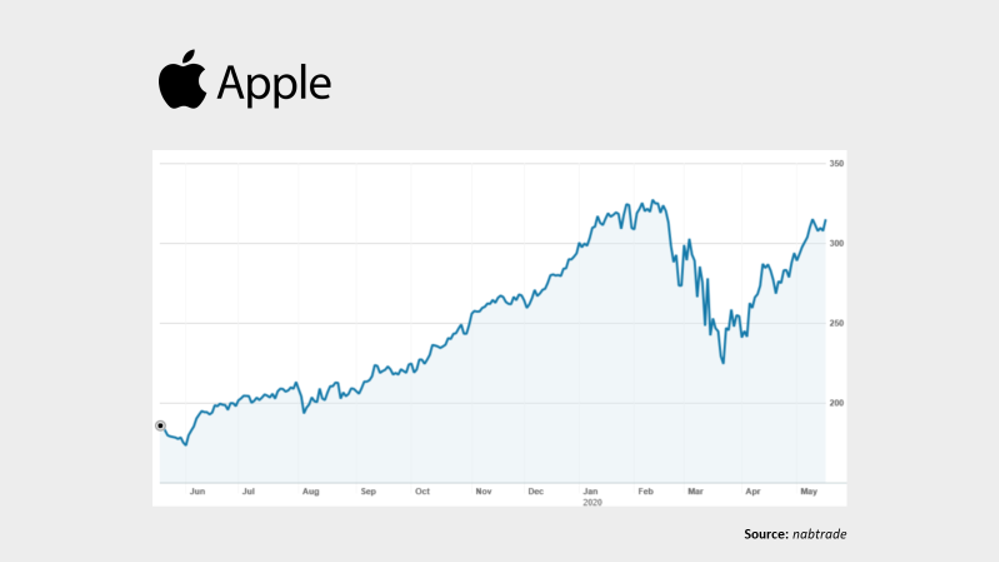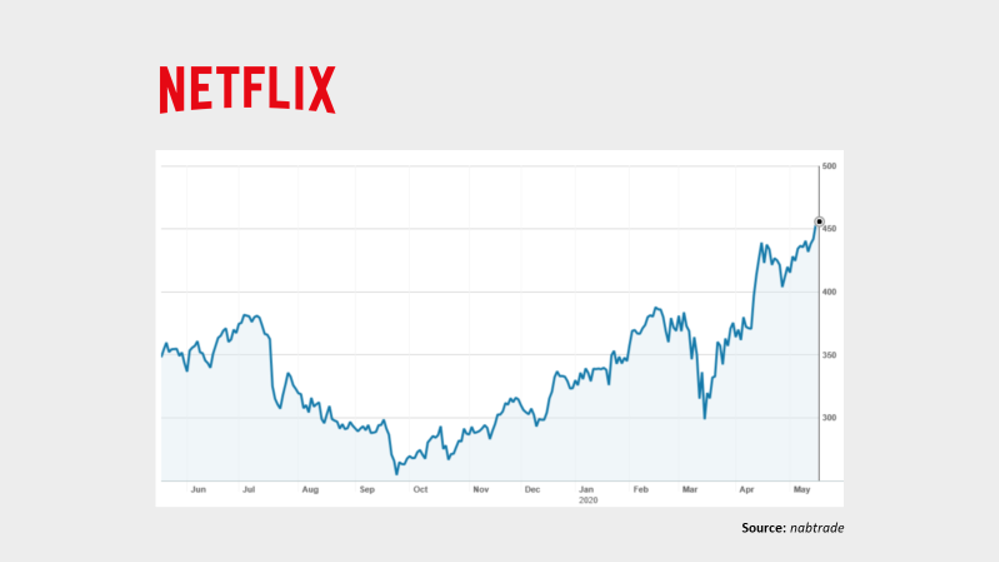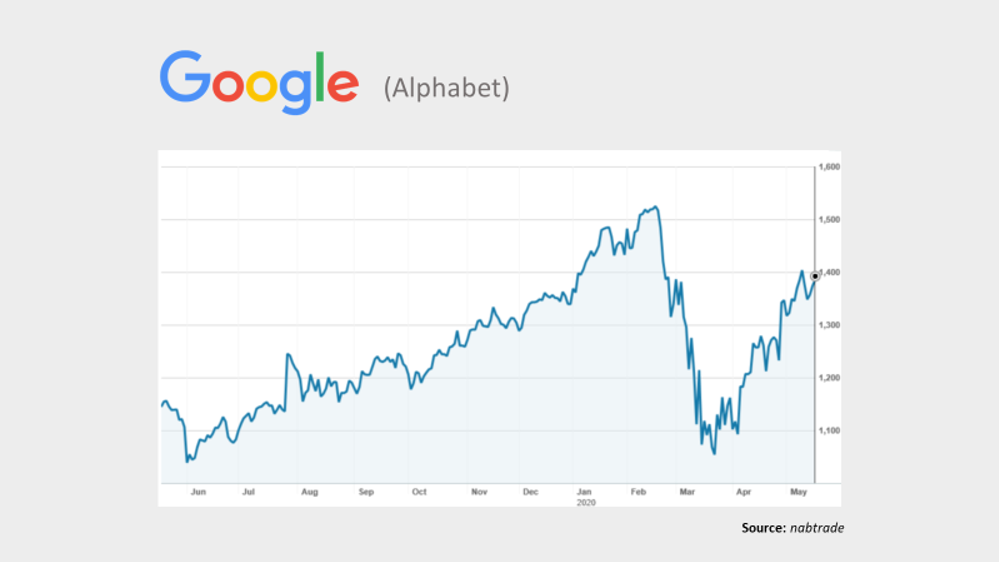 All have bounced massively since making short term lows around March 23, the height of the Covid-19 stock market panic. All stocks are higher over the last 12 months, all are higher in 2020, and Amazon and Netflix are trading very close to record highs!
So, if you haven't been a shareholder in these stocks (the charts over the last 3 or 5 years look even better – for example, Amazon was trading at US$420 five years' ago, today it is around US$2,450), you have missed out on an enormous gain.
And it is not just that these companies are so dominant in their respective areas. They are cash cows with super strong balance sheets (Netflix excepted). Apple, for example, had US$94bn of cash and short term investments at the end of March.
The good news is that your super fund will invariably own most if not all of these companies. And if you or your SMSF have invested in an index ETF (exchange traded fund) such as iShares IVV (which tracks the S&P 500), you already have a limited exposure (the 5 stocks have a weighting of around 16%). But if you would like to increase your exposure, here is how you can get easy access to the FAANGs.
3 ways to invest in the FAANGs
The most direct method is to buy the shares. This is actually pretty easy because both CommSec and nabtrade have made opening an international share account straightforward, and you can then trade online. Just transfer the cash and enter the buy order(s). The stock codes are FB for Facebook, AAPL, AMZN, NFLX and GOOG (this is the code for the non-voting class C shares for Alphabet).
Alternatively, buy an index tracking ETF. Betashares NDQ (this is the ASX stock code) tracks the tech heavy NASDAQ 100 index. The five stocks make up about 36% of the NASDAQ index, more than twice you will get with IVV or Vanguard's VTS or VGS. Additionally, you get exposure to Microsoft (the largest company by market capitalization), plus circa another 95 companies. In regard to the ETF, liquidity is good, management fees are 0.48% pa.
Another index tracking ETF is FANG (yes, this is the ASX stock code), from ETF Securities. This tracks an index from the NYSE called FANG+. It is an equally weighted index of 10 "highly traded growth stocks" of technology and tech-enabled companies. Reset and rebalanced each quarter, each of the stocks starts with a 10% weighting. In addition to the five FAANG stocks, it includes graphics chip maker Nvidia, Twitter, Tesla, Alibaba (the huge online marketplace in China) and Baidu, who some describe as the Chinese equivalent of Google.

As a new ETF, liquidity on the ASX is developing. Management fees are 0.35% pa.
Should you invest in the FAANGs?
On track record, yes. These companies are super-dominant. They are also super expensive (in terms of conventional share pricing methodologies), and at some stage, the market will say that they are too expensive. And there is also the risk that the US Government will say that they are "too big" and "too powerful", and take decisive steps to trigger a break-up.
But it doesn't seem that we have yet reached these points. These were the first stocks to be bought in the "post pandemic" bounce back, and with Republicans occupying the White House and The Senate, there isn't a great willingness to contemplate changes to the status-quo.
Currency and timing are the other considerations. With the aussie dollar looking like it wants to head higher, it may pay to wait a while. And while the old investment adage "time in the market, rather than timing" keeps proving itself, it is hard not to argue with the proposition that Wall Street has bounced very strongly, possibly too strongly.
Put on the "buy in the dip" list.