If shareholders were to rate Australia's best companies, at the top of their pecking order would be names such as CSL, Goodman Group, Commonwealth Bank and Macquarie Group. Each has delivered in spades over the long term.
Macquarie's share price graph for the last 10 years says it all. Steadily rising, a trebling in price, the occasional pullback but with a strong sense that dips are buying opportunities.
Macquarie (MQG) – 10 years to 5/22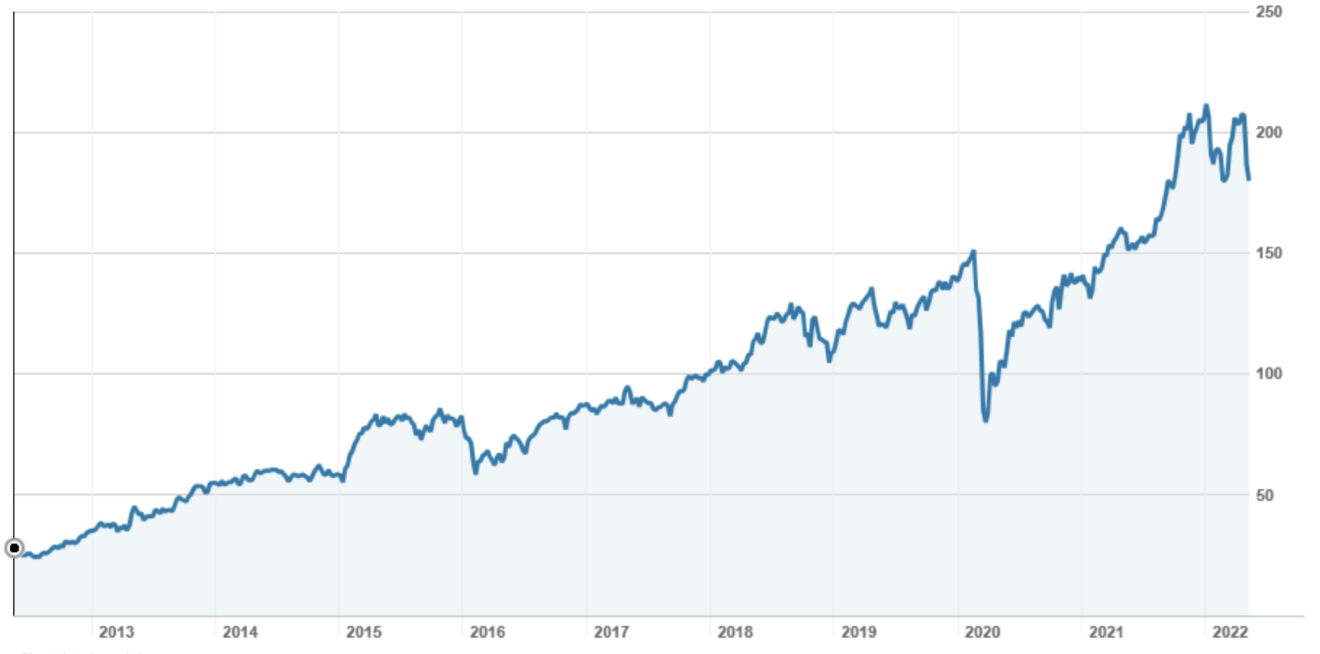 And so when Macquarie lost almost 15% earlier this week, investors took notice and asked the obvious question – is it in the buy zone?
Sign up to the Switzer Report to read the full article and gain access to exclusive content like our weekly investing webinar hosted live by Peter Switzer and Paul Rickard.