Interest rates are in the news again. If not in Australia, at least in the US, where they are being "blamed" for a sell-off in tech stocks. And it is not the first time they have been labelled as the culprit – whenever the tech sector has a small hiccup, it is put down to a rise in interest rates or more specifically, the yield on the '10 Year US Treasury Bond'.
But why should higher interest rates impact tech and other growth stocks?
Firstly, a historical perspective on interest rates in the US. The chart below shows the yield on the US Treasury 10 Year Bond (the benchmark long term interest rate) over the last 50 years. From a high of over 15% in the early 1980s when stagflation was the major concern to a low of just over 0.5% mid last year at the depths of the Covid-19 pandemic.
US 10 Year Treasury Bond – 1971 to 2021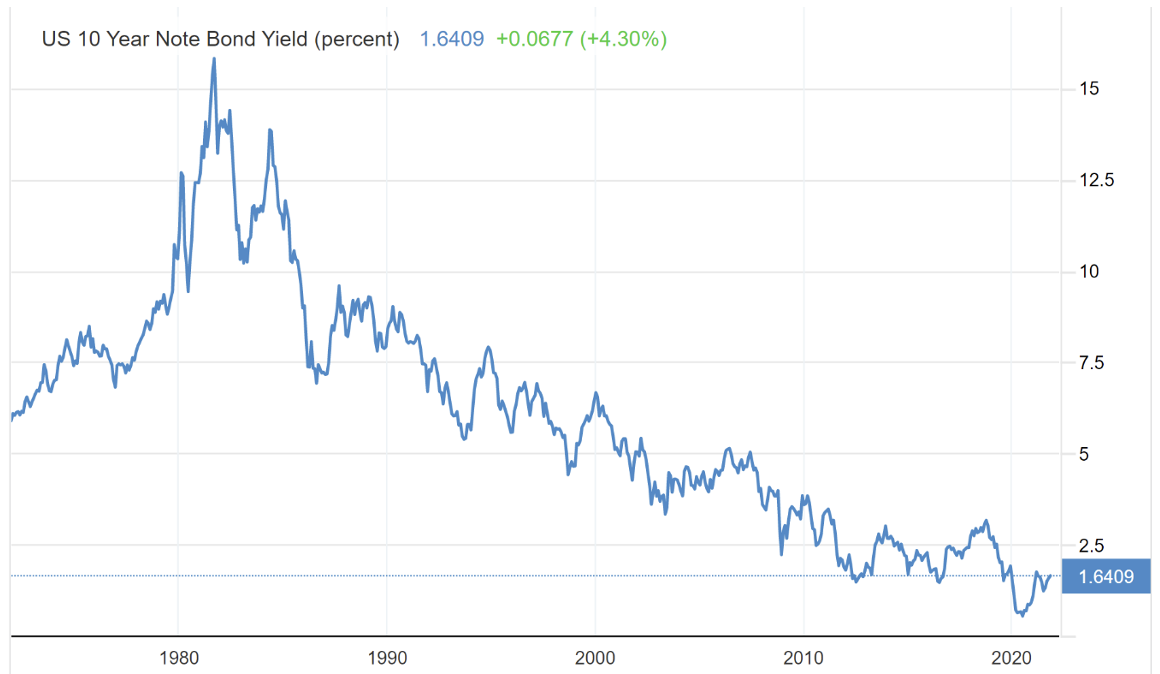 Source: Trading Economics
But as the chart shows, interest rates have been rising over the last 15 months. On Wednesday, the 10 year yield was around 1.64%. The latest rise follows the reappointment of Federal Reserve Chairman Jerome Powell over the other leading candidate, Lael Brainard.
Sign up to the Switzer Report to read the full article.