Top Spring Australia has just sold one of only three top-floor penthouses in its landmark new development, Ode | Double Bay, for a record $24,950,000.
The 311sqm penthouse featuring a 148sqm private roof terrace with spa pool was purchased by a local retired couple who are downsizing from their existing family home and plan to spend their time between a beach house and their new Ode | Double Bay penthouse.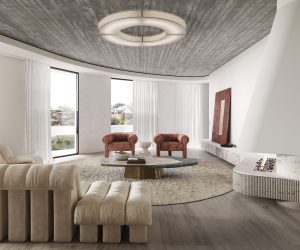 The purchase has surpassed Double Bay's existing apartment sales record of $16+ million, set in March 2022.
1st City Projects Managing Director, and Ode, Double Bay sales agent Brad Caldwell-Eyles, has been involved with the development since the original architectural design competition. "Ode | Double Bay has always been about an ultra-premium, exclusive product, combining beautiful design with the site's unique attributes of views and village character," he says.
This is now the second time 1st City has broken the Double Bay Penthouse record. In March this year, 1st City's founding partner, Julian Hasemer sold a $16 million Penthouse in William St, Double Bay, creating a new apartment record for the suburb.
"The team was always confident the Ode | Double Bay penthouses, being so supremely special and rare, would likely be some of the first to be sold," Julian said. "We have just commenced the formal sales campaign and buyers have been aware of the project's approach and have reached out to secure preliminary details. Ode | Double Bay was always destined to significantly re-set the sales record benchmark for Double Bay. Twenty-five million dollars exceeds the previous record by over 50%."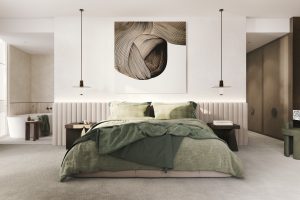 Ode | Double Bay is a love letter to Sydney's most aspirational harbour-side hamlet, expressed in iconic, world-class architecture, artisan interiors, and timeless style.
Occupying a prominent corner site at 19-27 Cross Street, directly linked to a proposed public plaza with street-level dining, cafés and bars, it's a once-in-a-lifetime opportunity to custom-make a remarkable life filled with all Double Bay has to offer.
With exemplary concierge services, retail and dining downstairs and nearby, Ode | Double Bay offers the best of all worlds - exceptional design by celebrated architect Luigi Rosselli, extraordinarily spacious interiors by Alwill Interiors, and magnificent harbour views. It's a thrilling mix of European refinement and the ultimate Eastern Suburbs lifestyle, optimism and hedonism.
Three exclusive penthouses boast expansive rooftop terraces, including a BBQ, spa, and entertaining areas with spectacular views of Sydney Harbour. Inside, luxe stone in kitchens, bathrooms and powder rooms make a bold statement, while bedrooms feature stunning, leather-clad wardrobe doors and marble vanities.
Ode | Double Bay offers superlative art and design, hand-crafted and customized finishes and a flawless concierge. Services for residents will include making reservations for events and dining, organizing dry cleaning, receiving deliveries and coordinating access for cleaning and maintenance.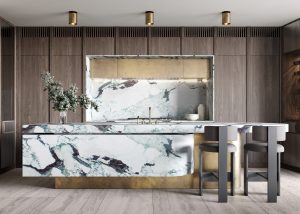 But what makes Ode | Double Bay exceptional is the level residents can tailor to their individual preferences.
The generous kitchens offer two joinery colours and three stone options, with even more elevated selections for penthouses. Floors can be timber or travertine, with a choice of two stones for bathrooms and powder rooms. The ultimate finish to the neutral, organic interior palette includes touches of brass, travertine, Venetian plaster, fluting, bronze and concrete ceilings in penthouses.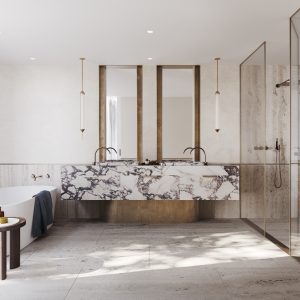 Construction begins in Q1 2023 with a proposed completion date of Q1 2025.
Visit: www.Odedoublebay.com.au