Looking for new inspiration in isolation this weekend? Here are some entertainment suggestions from the Switzer team.
TV Shows
NETFLIX: INTO THE NIGHT
From the same producer who brought us the hits 'Narcos' and 'Scandal', Jason George has now produced the Belgian drama, 'Into the Night' on Netflix.
The concept of the show has an apocalyptic atmosphere, after a comic disaster strikes the earth and passengers on an overnight flight are on a time-ticking expedition to escape the suns deathly rays.
Though, the six-part series becomes a "survival of the fittest" hunt as George explains, "the greatest threat isn't the sun, but surviving each other".
NETFLIX: Hollywood
Another new series, with a popular cast, explores the Golden Age of cinema in the post-World War II era.
The story of each ambitious character, motivated to "make it in Hollywood" offers a unique glimpse into the realities, challenges and power struggles of the world of cinema, many of which are still confrontingly apparent today.
An all-star cast, including Darren Criss, Laura Harrier, Joe Mantello, Holland Taylor and Jim Parsons give us a glimpse into the life of Hollywood in the romanticised post-war era.
Quote of the Week
"The intelligent investor is a realist who sells to optimists and buys from pessimists." - Benjamin Graham
Photo of the Week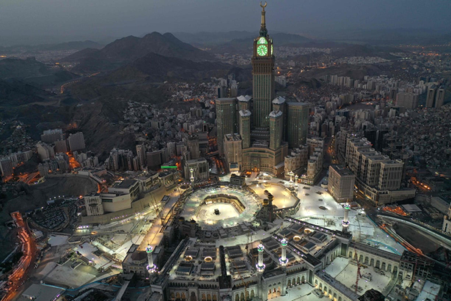 Mecca, aka the Holy Land, is deserted during Ramadan this year as Muslims around the world are forced to give up their religious traditions this year due to COVID-19 lockdowns. Mecca in Saudi Arabia would usually be flooding with millions of Muslims who travel from across the world to perform Hajj. Image via AFP/Getty Images.
Keep up with our Switzer Life column, updated weekly on the homepage of www.switzer.com.au