Looking for new inspiration this weekend? Here are some entertainment suggestions from the Switzer team.
BOOK: GOOD TO GREAT
Jim Collins, author of best-selling book Good to Great, said his mentors were the books he read.
He gained his inspiration and direction from the characters and authors of books, and then resulted in becoming one of these inspirational people himself.
His book "Good to Great: Why Some Companies Make the Leap and Others Don't" explained how and why great companies last for the long-term and conducted in depth research to discover the "7 characteristics of Good to Great companies".
BOOK: THE HARD THING ABOUT HARD THINGS
This book is listed as one of Forbes' "Greatest Business Books of All Time". Written by entrepreneur Ben Horowitz' 'The Hard Thing About Hard Things: Building a Business When There Are No Easy Answers' offers essential advice on building and running a start-up and managing real, tough problems the business school doesn't cover.
Horowitz outlines the problems that confront leaders every day, sharing insights in development, managing, selling, buying, investing and supervising tech companies.
He tells his personal leadership story through real life examples with humour and honesty.
Quote of the Week
"Bulls don't die of old age but of exhaustion" – Anon
Photo of the Week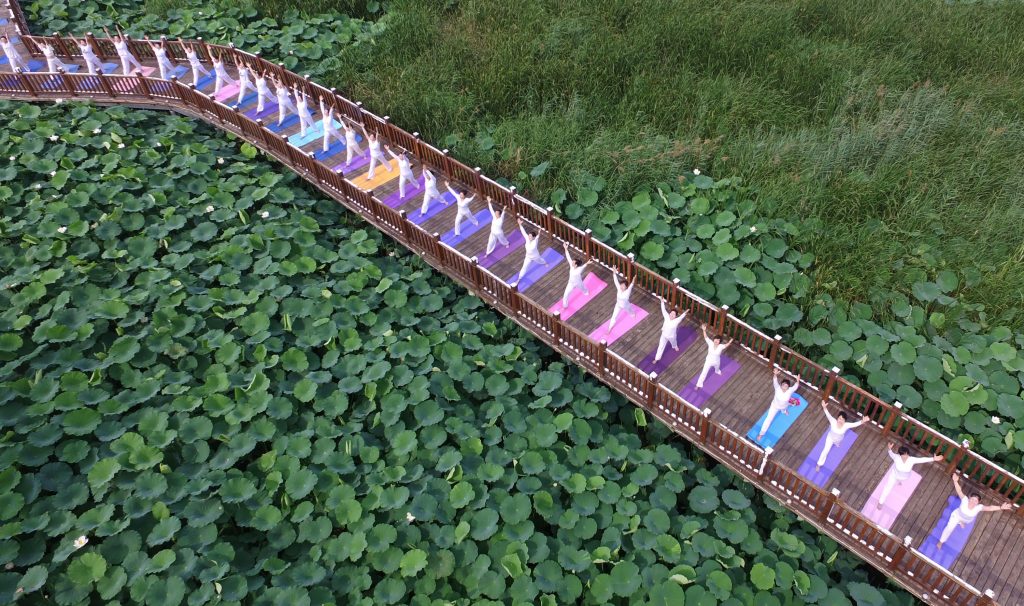 International Yoga Day celebrated by yoga lovers in Handan, China. Why not practice some yoga, mindfulness or meditation this weekend to celebrate International Yoga Day, which falls on June 21 annually. Image via Hao Qunying / Costfoto/Sipa USA
Click here to take a free 21-day trial to the Switzer Report, a leading investment newsletter and website for self-directed investors.