Whether we are forecasting the market or striving for social change, we cannot achieve any form of success without educating ourselves on history. The Switzer team shares what they're educating themselves with in our current environment:
NETFLIX: EXPLAINED
Season 1, Episode 1 of the Netflix series "Explained" features US politician Cory Booker and others discussing the history of "The Racial Wealth Gap".
The series explores the history of slavery and discusses the racial wealth gap, predominantly focused on the United States.
Housing discrimination, the contrasted wealth gap and a number of topics are discussed through modern adaptations of history.
PODCAST: 1619 BY THE NEW YORK TIMES
1619 is a New York Times 5-episode podcast series released in 2019 that recounts the history of slavery in the United States through the lens of cultural, economic, social and political sectors.
The episode of the New York Times podcast titled Episode 2: The Economy That Slavery Built explores the history of slavery in the United States and forms connections to its influence on United States capitalism.
Guests include Matthew Desmond, Jesmyn War and Nikole Hannah-Jones and aims to connect past and present through the oldest form of storytelling - listening.
A book that comes highly recommended as a follow up to this episode is Edward Baptist's 'The Half Has Never Been Told: Slavery and the Making of American Capitalism".
Quote of the Week
"Those who cannot remember the past are condemned to repeat it" - George Santayana
Photo of the Week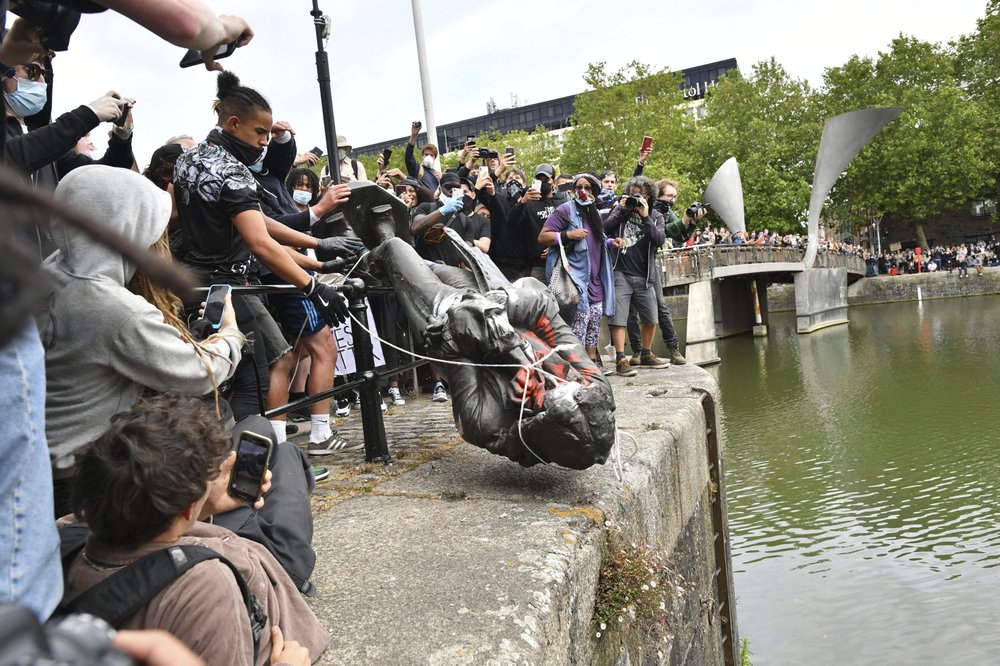 A statue of Edward Colston, who was a part-owner in one of the largest businesses involved in The Royal African Company slave trade has been toppled and thrown into the river in Bristol UK by anti-racism protestors. The Mayer of Bristol says he felt "no sense of loss" for the statue and described it as an "iconic moment". Image Ben Birchall/AP
Click here to take a free 21-day trial to the Switzer Report, a leading investment newsletter and website for self-directed investors.