BOOK: SEE YOU AT THE TOP
If you read Peter Switzer's Weekend Switzer article last week, you would have extracted some key lessons from the guy who wrote this book – Zig Ziglar.
Yes, it's filled with some catchy lines written by a great salesman, but what he's selling is the notion of people working on themselves to become inspiring leaders that can inspire more great people.
This novel cultivates inspired leaders with healthy self-image that isn't driven by greed or personal gain, but to enrich the lives of those around you – which is much more motivating!
AUDIOBOOK: PURPLE COW
Another classic book recommended by Peter for modern inspiration is Purple Cow, written by one of the most followed marketing gurus in the Internet-age - Seth Godin.
The novel has the same premise and intention as Zig's, and Peter Switzer's, which is to view business, marketing and growth by reflecting internally and improving yourself first. Switzer recommends doing a SWOT analysis on yourself to identify your strengths, weaknesses, opportunities and threats.
Godin's audiobook is currently included in a FREE 30-day trial with Amazon's Audible.
QUOTE OF THE WEEK
"You can't do a good deal with a bad man" – Zig Ziglar
PHOTO OF THE WEEK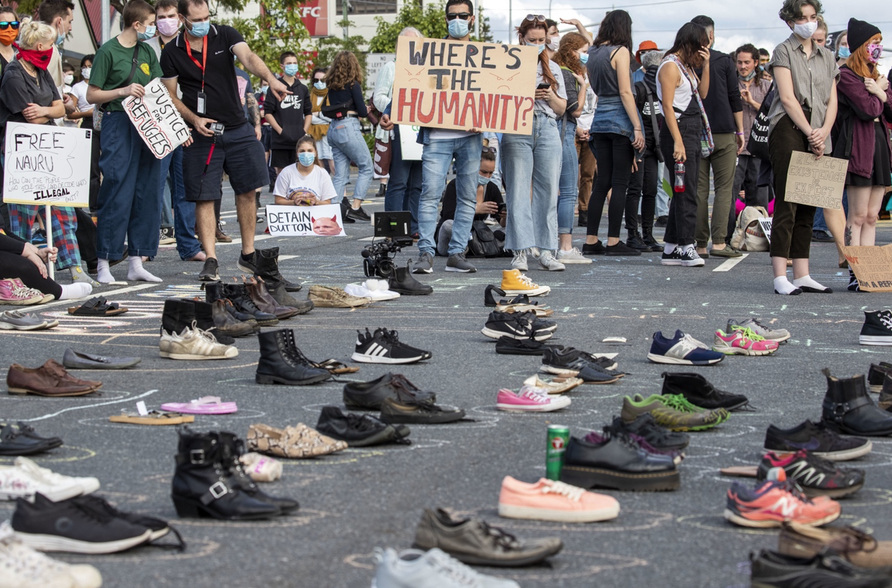 Protestors gathered in Brisbane, Sydney and Melbourne last Saturday ahead of Refugee Week (this week). Protestors at the 'Free the Refugees' march in Brisbane removed their shoes and placed 120 pairs of shoes spaced out on the ground to symbolise the 120 people currently detained in a makeshift detention centre in Brisbane. Image via AP/Glenn Hunt
Click here to take a free 21-day trial to the Switzer Report, a leading investment newsletter and website for self-directed investors.