When Aussie Home Loans founder John Symond says he thinks house prices have risen "…too far, too fast" and warns of a possible dip in home values, it pays to listen. It means if you're a potential buyer, you need to do your sums. And if you've bought already, you might have to live for a while with a property that goes down in value for a few years.
You might even have negative equity, where the value of your home is less than your debt, which a lot of people (especially in the media) stress about. But it's only a problem if you have to sell before your place becomes more valuable than your loan.
I'd say millions of borrowers over Australia's history of home ownership have lived through negative equity but they didn't know it. That was especially the case when we couldn't go online to check out the approximate value of our home, nearly weekly.
Making sure you could cope with a rise in interest rates by 2% or 3% and knowing that your job is safe or your business can keep delivering you income are really smart things to know in case these warnings of an eventual house price fall of 20% come to pass.
The guy who The Daily Mail is using to spook readers is the same person who was linked to a story about Sydney house prices falling by 40% in 2018 on the TV programme 60 Minutes.
Martin North founded Digital Analytics and specialises in stories linked to house prices and mortgage stress. The 40% fall didn't happen but it was the worst house price fall since the recession of the 1980s. This story from Frank Chung in March 2019 sums up what happened to house prices: "Sydney and Melbourne house prices have now fallen 13.2 per cent and 9.6 per cent from their respective peaks in July and November 2017. For Sydney it marks the worst fall since the 1980s recession and Melbourne the worst since the early 1990s recession," he wrote.
They could've fallen a little more but after the May 2019 election, house prices started to recover.
And now we're into a huge spike in house prices, which Domain says is the steepest in 18 years.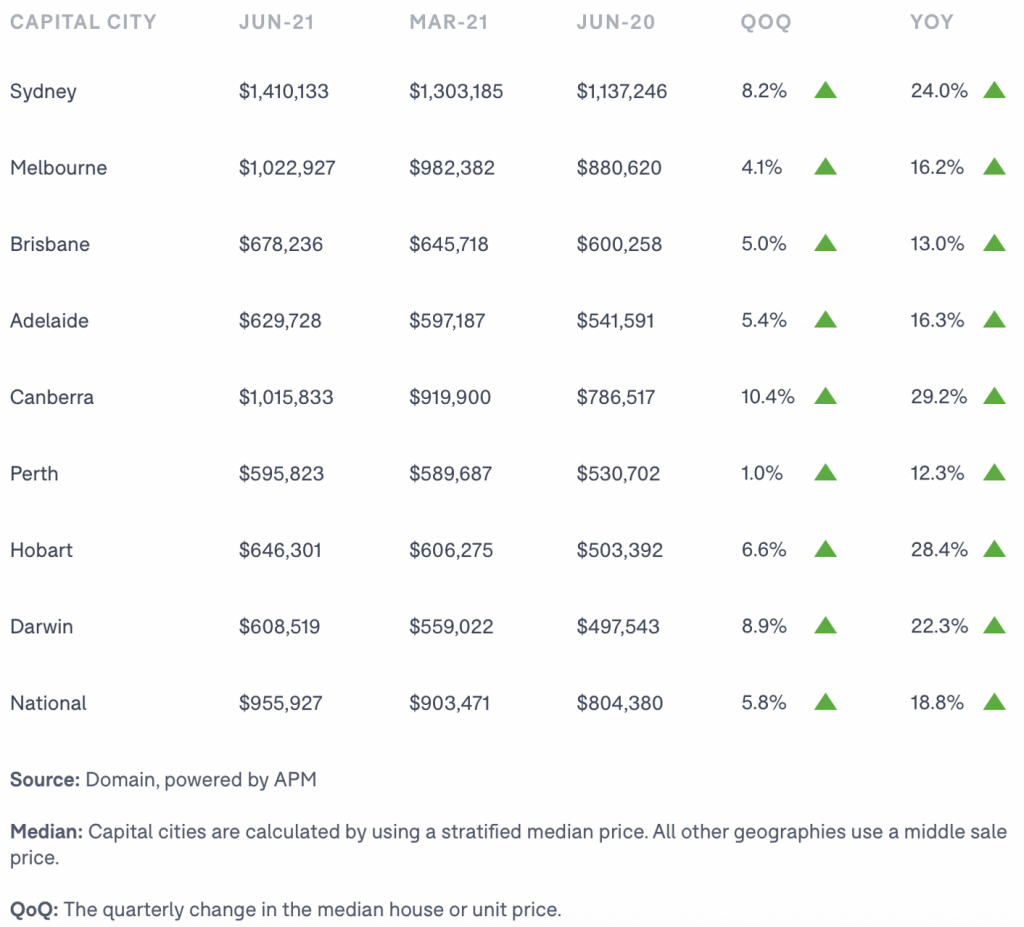 These numbers are only for one year to June 2020 but Sydney's house prices were up 10.5%, then making the total rise around 35%!
But wait, there are more price rises because this is an average rise for the city. In reality, some suburbs have risen by more than 35% while others have risen by less.
So when Martin North predicted a 40% fall back in 2018, some suburbs might have gone close to that.
All this is conjecture but detailed real estate statistics would tell the actual story. But the point of this tale is to remind you that home prices don't always rise.
When John Symond warns on property prices, it's wise to note it carefully. "I do have fears that house prices have moved too far, too fast," he told The Daily Mail. "People need to be very aware of their financial commitments because these interest rates, whilst they may still stay low for a couple of years, there will be a time where they will slowly move up."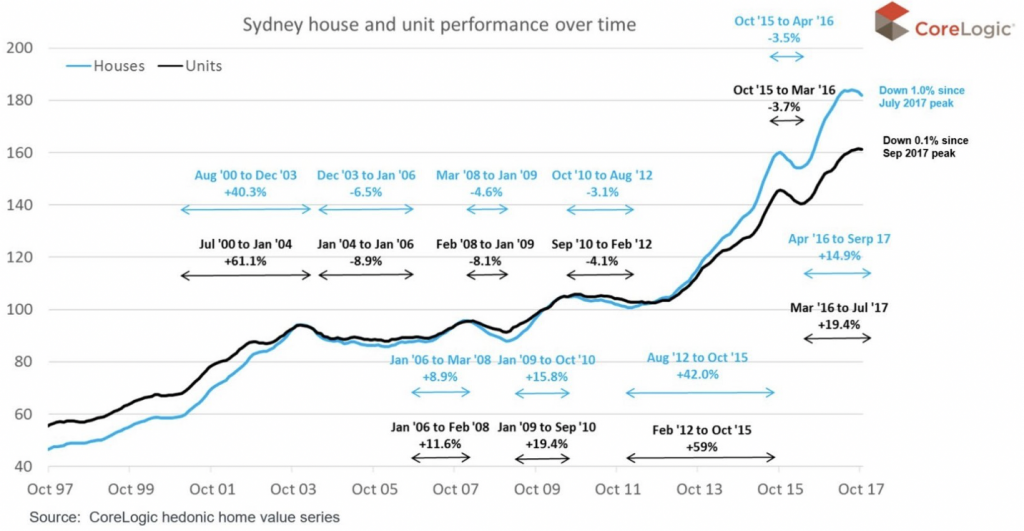 I recall interviewing John when house prices in Sydney had gone sideways for nearly 10 years, and this chart shows it between 2003 and 2011. In that time, some suburbs fell a lot while others rose, but the average went sideways on a slight uptrend.
Interestingly, Martin North thinks apartments will be even more vulnerable to bigger price falls and he links it to the Coronavirus. He thinks the impact of very low immigration levels since the pandemic will impact areas where there are massive project home developments in outer city suburbs and big apartment blocks with questionable quality will be exposed to a slide in prices.
So what could trigger a turnaround in house prices? Generally, it's a rise in interest rates but the Reserve Bank keeps telling us that it won't think about raising until 2024, which I think they'll have to rethink in 2023.
But before then, the Australian Prudential Regulation Authority (APRA) is bound to tell lenders to play hardball. This will reduce buyers at auctions and open houses and prices will rise more slowly on average, meaning some suburbs will see price falls.
The bigger price slide comes when interest rates rise or the economy goes into reverse. My economic crystal ball says 2022 and 2023 will be good growth years as we embrace post-Covid normalcy. But then interest rates will rise and because many Aussies have overborrowed, an economic downturn is likely and even a recession.
This will kill jobs and house prices will fall. By how much? It's anyone's guess but I suggest you do your sums and make sure you can service your loans going into the future.
(The Daily Mail story by Stephen Johnson is worth a read: https://www.dailymail.co.uk/news/article-10031227/IMF-issues-urgent-warning-Australian-house-price-crash-property-values-hit-record-highs.html )
Don't miss this event today online:
2021 SEPTEMBER SMALL & MICRO CAP VIRTUAL INVESTOR DAY
Find out which sectors contain the biggest growth opportunities over the short and long term as well as the companies who will be at the forefront of their industries to grow with the economy!
If you are looking to discover companies unknown to other investors, with the potential to grow, this is the event for you!